Pierre Menard's paradox
For Pierre Menard's paradox, I built a copy of the Moroccan coffee house Tanger, which was just across the street from the exhibition space. The installation described the interior of the coffee house as a paradox, a place of here and elsewhere, both familiar and strange. I spent a whole summer building the copy of café Tanger. Every day I would cross the street to measure and photograph all the details. The result was an intense dialogue between the real café Tanger and its copy. Between one side of the street and the other.
I didn't just want to make a copy in space, but also a copy in time. So I decided to re-enact a piece of the real café Tanger's history. On the opening day, café Tanger's original regulars re-enacted a snippet of café life which had taken place ten days earlier. The public could watch the performance through the various windows and doors. An interesting tension sprang up between inside and out. Between the viewers and the viewed.
---
2014, scale model © Thomas Verstraeten
---
2014, creation process © Thomas Verstraeten
---
"As that replica, the installation becomes not so much a copy as a sort of museum of the teahouse. A museum that has collected everything from and about the teahouse; a museum that is complete, and knows everything. And at the same time lacks everything."
— Mark Luyten
---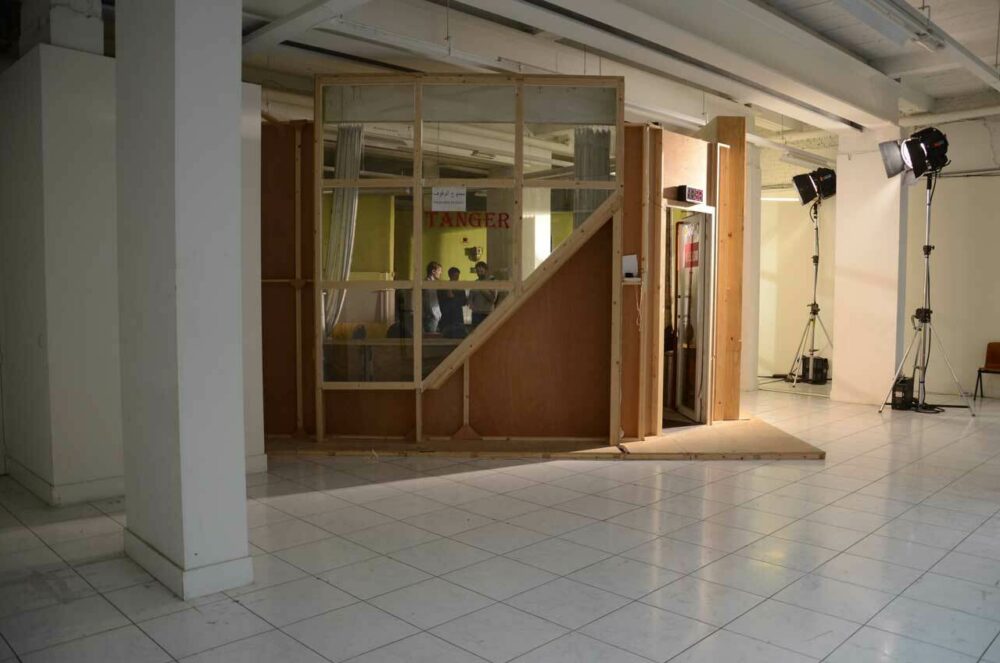 2014, installation view © Thomas Verstraeten, Lynn Van Oijstaeijen
---
2014, single channel video, Full HD, color, sound, 1:45
---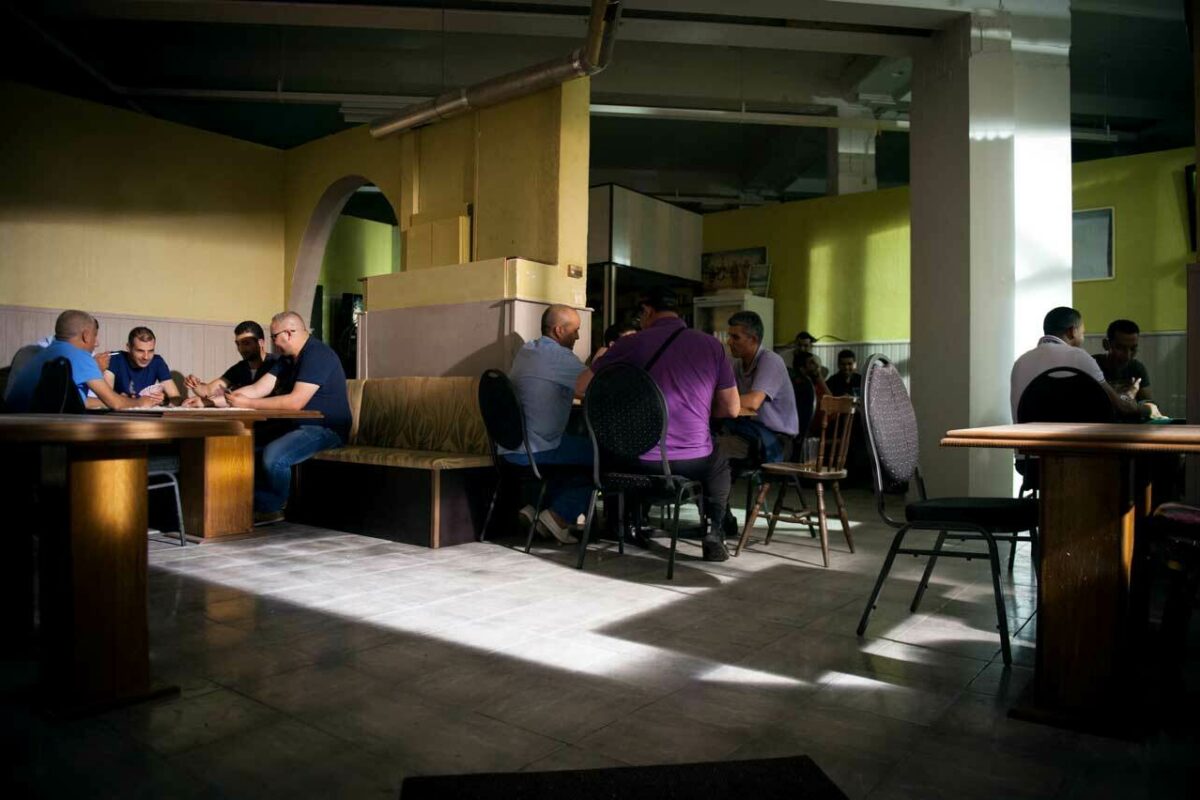 2014, performance © Kurt van der Elst
Credits
With: Abdel, Lafdil, Mehdi, Oardeni, Mohammed, Youssef, Mohamed, Noureddine, Benhari, Driss, Driss, Najim, Bouhrat, Ahmed, Mounim, Rachid, Mohammed, Redouan, Younes, Miloud, Serifane, Hicham, Boes, Zaoui, Mhamed, Nordine
Set: Tim Vanhentenryk, Rogier Stoutjesdijk
Production assistant: Hanne Roofthooft
Coproduction: Showroom (Sint Lucas Antwerpen), Interpraxis (Sint Lucas Antwerpen) en BORG
With the support of: Stad Antwerpen, District Antwerpen and Provincie Antwerpen
Thanks to: FC Bergman, de theatermaker, Toneelhuis, Tanger, Niels Anthonissen, Rachid Atia, Ellen Augustijnen, Samuel Baidoo, Mustafa Benkerroum, Debbie Bevers, Marc Cassiers Winnie Claessens, Pia Clauwaert, Frank Dingemans, Ken Hioco, Diederik Hoppenbrouwers , Mark Luyten, Ward Joppen Sara Melis, Johan Petit, Johanna Quirynen, Elien Roofthooft, Elsemieke Scholte, Griet Troch, Michel Van Beirendonck, Rowena Van den Berghe, Celine van der Poel, Lynn Van Oijstaeijen, Mark Van Oijstaeijen, Matthias Verstraeten.